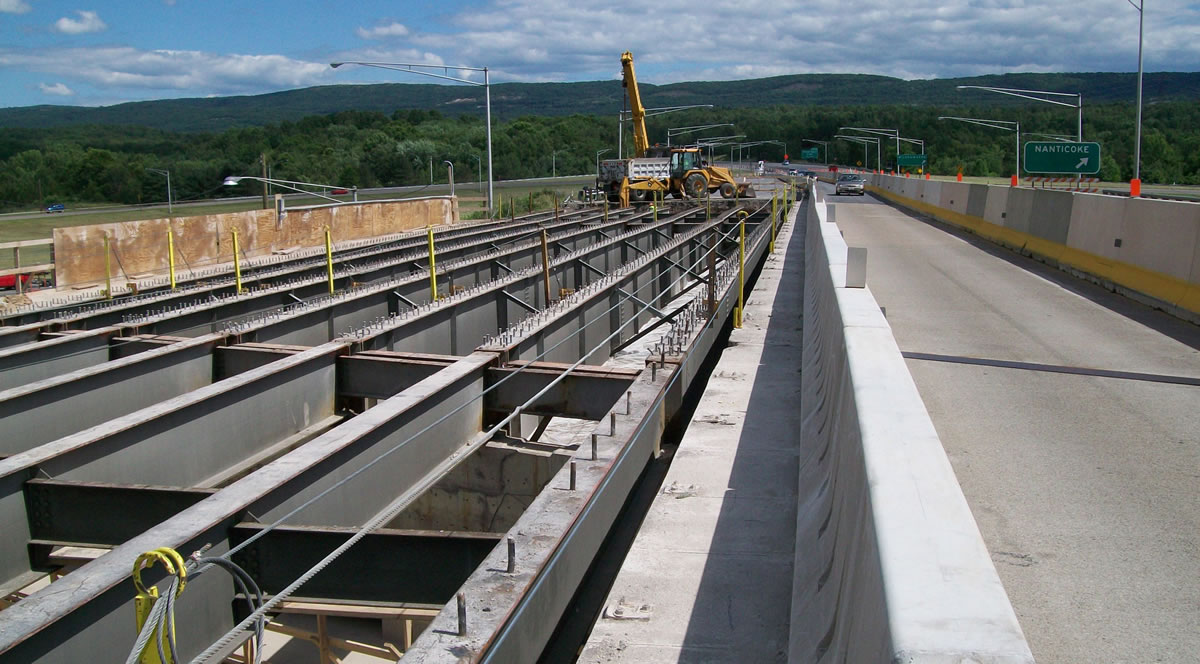 Luzerne County SR 29 – Design / Build Deck Replacement
Budget: $ 19 million
Design / Build involving deck replacement of a 16 span bridge spanning the Susquehanna River with a total length of 2,700 lineal feet and a width of 50 feet.
Work included Fabricated Structural Steel repairs, bearing replacements, as well as painting the existing steel.
Design / Build of the 3-span bridge carrying Route 29 over the Sans Souci Highway.